Argentum IT LLC Blog
Argentum IT LLC has been serving the Louisville area since 2010, providing IT Support such as technical helpdesk support, computer support, and consulting to small and medium-sized businesses.
A Proactive Stance on Technology is What SMBs Need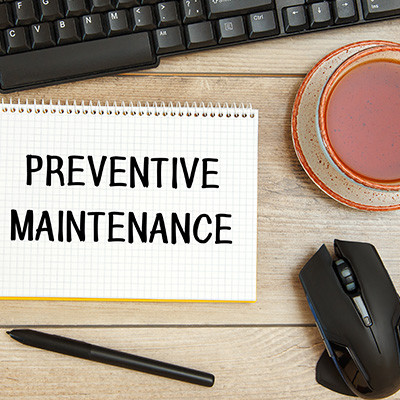 Technology is important for many reasons, chief among them your business' continued efficiency and productivity. The problem with technology, though, is that it will never last forever, and you'll have to replace it sooner or later. Thankfully, you can delay those costs considerably by implementing a proactive technology management plan, effectively keeping the same technology running longer.
Scheduled Maintenance and Updates
Maintaining a consistent maintenance schedule for your business' technology is crucial to getting the most out of it. This includes updates and patches, which are imperative for preventing security breaches. With a proactive approach, you can minimize the chances of falling victim to cyberthreats, data breaches, and system failures. Keeping it all updated also benefits your business by ensuring your systems are compatible with the latest technology on the market and industry standards.
24/7/365 Monitoring
Taking a proactive stance also means monitoring your systems to ensure that you identify possible issues before they escalate into larger, more dangerous problems. With predictive tools and analytics, you can identify patterns and behaviors that could lead to problems such as system failures or bottlenecks. With the right systems in place, you can detect these issues and solve them without suffering a major downtime incident.
Routine Backups and Disaster Recovery Planning
Being prepared for the worst-case scenario is especially helpful for businesses, as no organization will be impervious to all of the many issues that threaten it. Data loss has implications that range from minor irritations to serious problems that could cost your business its future. With the right backup system, your business can automate its backups and test restorations so you're always prepared for data loss, whether it's caused by a natural disaster, hardware failure, or cyberattack.
Optimize for Performance and Scalability
Your systems are not static, and you shouldn't treat them like they are. Over time, you will have to make adjustments according to what works best for your IT at any given point throughout the life cycle of your business. You should conduct regular needs assessments to ensure that you are making the most of your current technology, and if you are not, scale according to your needs, whether it's lower or higher.
Is your business ready to take on the challenges of technology management? Argentum IT can help. To learn more, call us today at (502) 473-6407.
Comments
No comments made yet. Be the first to submit a comment