Argentum IT LLC Blog
Argentum IT LLC has been serving the Louisville area since 2010, providing IT Support such as technical helpdesk support, computer support, and consulting to small and medium-sized businesses.
Expect to See More Folding Phones in the Future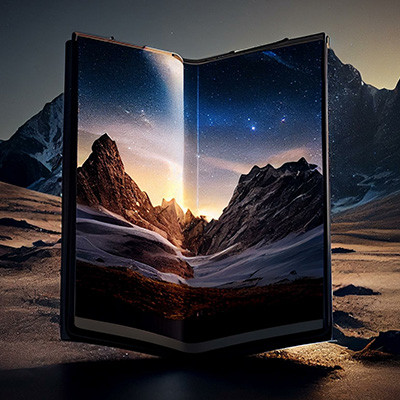 Foldable phones undeniably saw a very slow start when they were introduced a few years ago, high prices and horror stories about their fragility scaring away all but the earliest of early adopters. However, thanks to an enthusiastic fanbase, the concept has persisted and has become a legitimate option amongst flagship devices.
Let's consider some of the predictions that have been made surrounding the future of the foldable smartphone market, and why business users might be drawn to the flexible form factor.
Where Do Foldables Currently Stand in the Smartphone Market?
We've already mentioned how problematic the earliest foldable phones were, not only coming with a hefty price tag but also being prone to various hardware issues. The frames were fragile, screens would separate from the chassis, and the hinges that enabled their flexibility were prone to creaking and squeaking. However, as years have passed, the enthusiasts have proven their devotion, motivating manufacturers to add features and improvements with each new model released.
Not Only Have Foldables Improved, They've Split into Two Designs
Part of the revisions that manufacturers have embraced has been the exploration of what the foldable aspect of the device has to offer. This has led to two different subsets of foldable devices, each with its own fanbase, and while some companies have picked a side, others have device offerings to satisfy either.
These subsets are effectively broken down into phones that mimic the functionality of classic clamshell mobile devices for portability and relative affordability, and phones that open as a book does to maximize productivity and facilitate multitasking through greatly increased screen real estate.
Foldables are Still Far from Perfect, However
While there have been vast improvements made over the past few years, foldable devices still come with some concerning potential problems. In addition to the design issues we covered above, there are still questions about repairability that need to be addressed.
Furthermore, it is important to keep in mind that not all software—relatively little, if we're being honest—has been designed with this kind of functionality built into it.
All that being said, the future of foldables still remains to be seen—but when all is taken into consideration, the functionality that a foldable device can bring to business users may just have some influence on how popular they become in the future. This is particularly true in light of the relative popularity of remote and/or hybrid work policies.
A Foldable Mobile Device Can Offer a Lot to Businesses
By its very nature, a foldable device has a few benefits that business users may find welcome in their pursuit of productivity. For instance, more screen real estate and the ability to have more than one application visible makes it easier to have all the information you need in front of you as you work. The foldable nature of the device makes it simpler to conduct video conferences without awkwardly holding your phone in front of your face, all while you use the increased screen real estate to collaborate—with many mobile versions of common business software more closely resembling the desktop version.
So, while we aren't necessarily advocating for you to go out and invest in foldable devices for your team right now, we are saying that this mobile form factor is something to keep an eye on as we move forward.
In the meantime, don't hesitate to reach out to us if you need any assistance with your business' technology. Not only can we help you manage it all through our managed services, we can use our carefully cultivated relationships with vendors to help you secure the hardware and software you need. Learn more about what we can do by giving us a call at (502) 473-6407.
Comments
No comments made yet. Be the first to submit a comment