Argentum IT LLC Blog
Argentum IT LLC has been serving the Louisville area since 2010, providing IT Support such as technical helpdesk support, computer support, and consulting to small and medium-sized businesses.
There are Some Serious Benefits of Bringing On a New POS System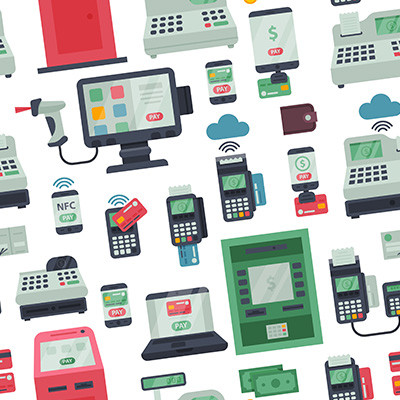 Having an efficient and reliable point of sale (POS) system is essential for any retail or hospitality establishment. A robust POS system offers numerous benefits that can streamline the operations of the business and enhance customer and worker experiences. This week, we take a look at some of the main benefits of integrating a robust POS system in your business.
Improved Efficiency and Accuracy
One of the primary benefits of a robust POS system is the significant improvement in efficiency and accuracy it can deliver your business. Today's POS comes with some advanced features such as inventory management, automated pricing, and barcode or RFID scanning. Many of these options work to improve transaction processing, speed, and accuracy needed to enhance efficiency. The more streamlined your POS process is, the better the customer experience will be.
Speed of Business
As mentioned above, modern POS systems can streamline various operational processes, resulting in smoother day-to-day performance. Inventory management becomes exceedingly easy to manage as the POS system can not only automatically update stock levels, it can provide the critical information needed to make informed decisions regarding inventory replenishment, pricing strategies, and product promotions.
Enhanced Customer Experience
There is no question that a reliable POS system contributes significantly to building positive customer experiences. Quick and efficient transactions enable shorter wait times, leading to increased customer satisfaction. Additionally, a robust POS system can store customer data, allowing businesses to personalize their relationships with customers more effectively. By providing a more personalized shopping experience without the massive time and effort it used to require, the POS system allows businesses to gain more repeat business, improving revenue generation.
Accurate Sales Reporting and Analytics
With today's innovative POS systems, businesses gain access to accurate and detailed sales reporting and analytics. These insights provide valuable information on crucial metrics such as:
Sales performance
Product popularity
Particular item peak sales periods
Customer purchasing trends
Staff scheduling
…and more!
This information allows businesses to better manage their strategies from marketing to distribution.
Seamless Scalability
POS systems should be capable of integrating with other business software such as accounting, customer relationship management (CRM), and any of the various e-commerce platforms. This integration eliminates the need for manual data entry which reduces the risk of errors, while also streamlining some of your organization's most important processes.
A more efficient business tool that helps you make better business decisions can't help but make your business better. If you're interested in learning more about a POS system upgrade that can transform the management of your business, give Argentum IT a call today at (502) 473-6407.
Comments
No comments made yet. Be the first to submit a comment