Argentum IT LLC Blog
Argentum IT LLC has been serving the Louisville area since 2010, providing IT Support such as technical helpdesk support, computer support, and consulting to small and medium-sized businesses.
Are Managed Services Really That Big a Deal? Yes: Here's Why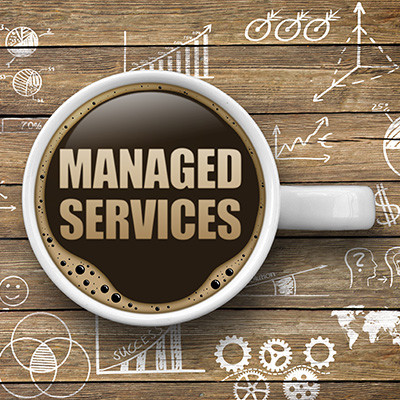 The cloud has enabled managed IT service providers, or MSPs, to fill a uniquely shaped void in many companies' business models. Working with a managed service provider can make up for all of the traditional challenges of technology maintenance and management while also affording you unique opportunities to reduce costs, minimize waste, and maximize productivity.
Prevent Technology Troubles Outright
MSPs manage this seemingly herculean task by preventing technology problems from surfacing in the first place, and it's all thanks to the skills and expertise that technicians can cultivate through years of experience.
With remote monitoring and management tools, a knowledgeable technician can identify the warning signs of an impending technology disaster and take swift action to prevent them from escalating further. At Argentum IT, we are an MSP that prides itself on our ability to predict and prevent potential problems for our clients, keeping them operating effectively.
Prioritize Security with an MSP
Remote monitoring and management also allow MSPs to aid in your security efforts. With these preventative measures in place, businesses can monitor for issues in real time and act to secure your organization's systems at a moment's notice. When you can spot vulnerabilities and threats in this way, it makes resolving them that much easier.
MSPs can also remotely update your hardware and software to ensure security-augmenting patches and fixes are applied in a timely manner.
Increase the Value You Get Out of Your Technology
If you wait to invest in new technology, you will get more value out of your existing assets, within reason that is. Proactive maintenance ensures that your technology is being adequately taken care of, making it last longer and ensuring it isn't getting in the way of your company's productivity. With an MSP on your side, you'll also benefit from the extensive network of vendor relationships they have accumulated, meaning easier access to the goods and services you need to succeed.
Grow Your Business with Better Technology Decisions
Successful businesses grow, and when your business grows, you'll have to make adjustments to your solutions to guarantee they can keep up with the size of your operation. MSPs can help your business adjust for growth and adopt new tools to accommodate your ever-changing business environment.
With an MSP, you gain insight into tools and services that can improve your processes and, by proxy, your profit margin. This adds to the value you receive from your MSP.
Protect Against Potential Disasters
You never know when a disaster might strike, but you should always be prepared with the resources and tools to recover in a timely manner with as little data loss and disruption to your operations as possible. An MSP can ensure this process takes off without a hitch, helping your business avoid certain doom.
With a cloud-based backup and disaster recovery solution, an MSP can help your business get back in action as quickly as possible. You'll be glad you prepared for such an event.
Get the Support Your Team Needs
While you have a lot of expert staff within your business, they aren't all going to be technology experts. Leave the management of technology to professionals by outsourcing your IT needs to a managed service provider. IT is famous for causing hiccups with your operations, so don't let it railroad your productivity by not having someone on staff who can handle managing it.
Managed Services Are a Great Supplement to Your In-House Team
Outsourcing such a large part of your operations might be a little intimidating, but it's honestly so worth it that you'll be glad you did. Don't wait any longer! Call Argentum IT at (502) 473-6407 today.
Comments
No comments made yet. Be the first to submit a comment