Argentum IT LLC Blog
Argentum IT LLC has been serving the Louisville area since 2010, providing IT Support such as technical helpdesk support, computer support, and consulting to small and medium-sized businesses.
eSignature Tools Provide Value for Small Businesses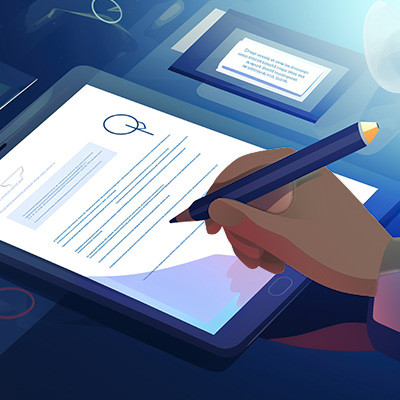 When a business strikes a deal, there is usually some sort of paper trail or contract involved to hold both parties involved accountable. However, the traditional method of managing paper documents is both time-consuming and wasteful. With eSignature tools, businesses can change the way they handle signing documents for the better.
Greater Efficiency
eSignature tools cut out a lot of the annoying steps involved with paper documents, including printing, scanning, and physically mailing documents. All it takes to sign a document is a couple of clicks, and the document can be prepared, sent, and signed, all electronically at a fraction of the turnaround time. Regardless of purpose, eSignature tools can streamline the process of acquiring signatures, allowing your other operations to proceed without a hitch.
Larger Cost Savings
With eSignature tools, businesses can enjoy more cost savings, as they will not spend nearly as much money on paper-based expenses like paper, ink, and toner. It's all handled digitally, making for an easier and less expensive solution.
Better Accuracy and Security
It's easy to lose track of paper documents, particularly if you don't have a great organization system in place. Even if you do have a system in place, paper documents are more at risk of being stolen or tampered with. Digital technologies like encryption and authentication make it much more difficult for documents to be messed with, and businesses can know beyond a shadow of a doubt that their documents are legitimate and authentic.
More Convenient Collaboration
With eSignature tools, your collaboration efforts are made much easier. If you need signatures from multiple parties, arranging this can be logistically very difficult, but eSignature tools mean that individuals can make this process easier. You can share documents with customers and employees alike to make tracking and signing them a breeze. The process is seamless, and it makes for better processes as a result.
Improved Customer Experience
Any tool that can improve the customer experience should be welcomed by businesses, and eSignature tools do just that by providing an easier and more convenient way to interact with customers. Since they can electronically sign documents, it's easier to communicate with customers from any location, and this can improve your relationship with customers in a way that makes your business appeal to others.
eSignature tools are just one way your business can use technology to make processes easier and more efficient. Find out more by calling Argentum IT at (502) 473-6407.
Comments
No comments made yet. Be the first to submit a comment