Argentum IT LLC Blog
Argentum IT LLC has been serving the Louisville area since 2010, providing IT Support such as technical helpdesk support, computer support, and consulting to small and medium-sized businesses.
What a Microsoft Study Says AI Can Do About Work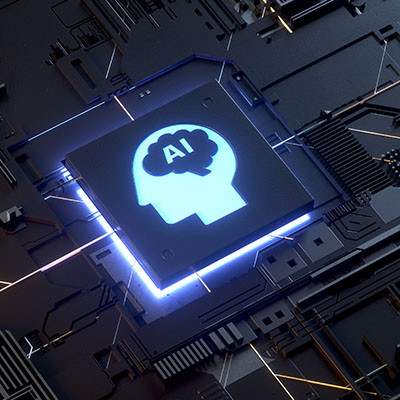 With the release of the 2023 edition of their annual Work Trend Index report, dedicated to exploring the topic of Will AI Fix Work?, Microsoft took a deep dive into the impact that artificial intelligence will have on the workplace in the future. This report ultimately resulted in three major conclusions, which we felt we should help amplify and contextualize.
The findings from the report are as follows:
"Digital Debt is Costing Us Innovation"
Digital debt—or the deficit that the need for constant communication and collaboration within a business creates in terms of the business' actual productivity—is a serious issue nowadays for many businesses. Microsoft's report revealed that the ratio of how time is spent using their applications is more or less split evenly between the two, with communication actually inching out productivity at 57% of the time compared to the 43% devoted to productivity.
Meetings have long had a reputation for wasting time, which this report also reconfirmed with respondents associating meetings with the top and third-biggest productivity interruptions.
However, the report does explore how AI could help reduce these ill impacts. For instance, many of the hindrances to productivity—particularly in terms of the workflow—can potentially be bypassed through the strategic use of AI, which also leaves more time for more innovative and creative work.
"There's a New AI-Employee Alliance"
Throughout history, new technologies have received pushback in the workplace for fears that jobs will be eliminated… and while this has been the case on occasion, the truth is that these jobs have instead become better when new technologies are implemented and incorporated into them completely. Fortunately, the latter seems to be a perspective more and more employees are taking in the workplace.
In short, employees are more open to AI being adopted into different tasks:
76% reported that AI would be welcome in their administrative tasks
79% reported that AI would be welcome in their analytical processes
75% reported that AI would be welcome in their editing processes
73% reported that AI would be welcome in their creative work
86% reported that AI would be welcome in their research processes
76% reported that AI would be welcome in their creative idea generation
80% reported that AI would be welcome in their meeting notes
77% reported that AI would be welcome in their daily planning
This research also indicated that employers have relatively little interest in making the aforementioned fears a reality, with only 16% indicating that it would be what they would most value about adopting AI into the workplace. Comparatively, 31% saw the improvements to employee productivity as the greatest benefit and 29% saw its utility in helping employees with their more mundane responsibilities as the biggest plus—with another eight justifications outranking "reducing headcount."
Clearly, people at all levels of today's businesses are enthusiastic about utilizing AI for a variety of workplace tasks, but it is important to do so with intent and where it will do the best first—whether that's saving time, accomplishing more, or focusing better.
"Every Employee Needs AI Aptitude"
A little less optimistically, this research ended with a third insight—that the capability to effectively work with AI programs will be a key skill in the workplaces of the near future. It was less optimistic due to certain key statistics.
For instance, 60% of employees reported that they currently lacked the skills to perform to the fullest in their roles. Plus, these skills are anticipated to change, with things like bias detection, analytical judgment, flexibility, and emotional intelligence predicted to become essential to the new workflows. 82% of business leaders are already pushing for these skills in their employees in preparation for the increase in AI-augmented tools.
In Short, Microsoft Expects AI to Fundamentally Shift How Many Work
For more context and information concerning the research's raw results, we encourage you to review the report for yourself. There are some interesting tidbits in there that you may take some insights away from.
In the meantime, we can help businesses in Kentucky and Southern Indiana use today's technology to optimize their own processes in preparation for improving technologies. Find out more about what we can do to help you today by giving us a call at (502) 473-6407.
Comments
No comments made yet. Be the first to submit a comment